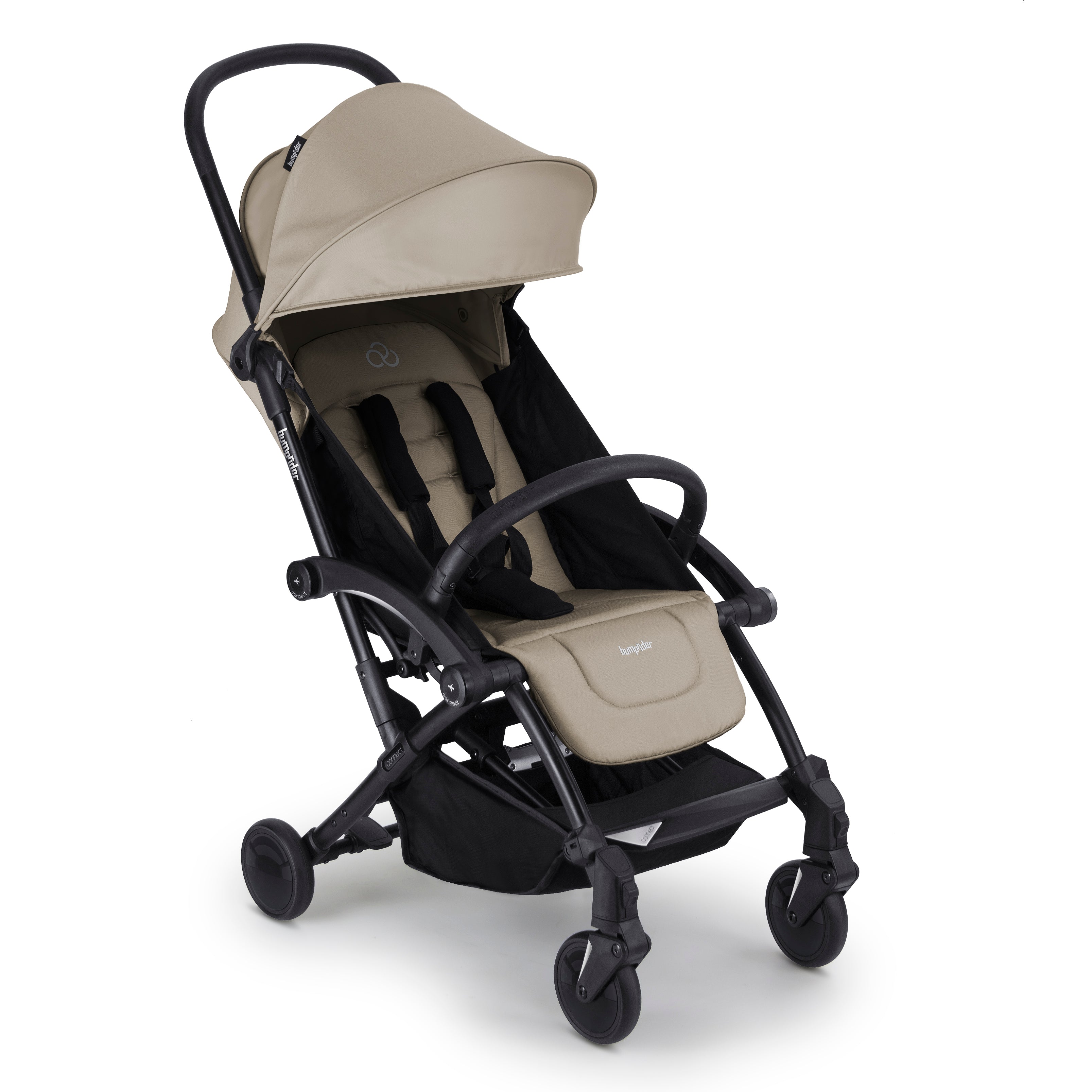 The "Bumprider Fit Guarantee"
The small folded size and it ́s neat weight together with smart features make Connect 3 the perfect travel companion aswell as your primary stroller from birth up to the age of four.
With the high load capacity and the smart Connect system, Connect transforms into a pack mule and carries all your belongings.
The revolutionary magnet system allows you to add extra storage through the SidePack or SideBag which have the capacity to carry more of your neccities than most big strollers.
Or just connect another stroller, creating a double stroller!
Why the CONNECT³
1. Ultimate Versatility: The Connect 3 is the ultimate travel companion and primary stroller rolled into one. Its compact folded size and lightweight design make it a perfect choice from birth to the age of four, catering to all your family's needs.
2. Load-Carrying Marvel: With its impressive load capacity and the innovative Connect system, this stroller transforms into a reliable pack mule. It can effortlessly carry all your essentials, making your outings hassle-free.
3. Unmatched Storage Solutions: The revolutionary magnet system of the Connect 3 allows you to expand your storage options with the SidePack or SideBag. These accessories can hold more of your necessities than most large strollers. You can even connect another stroller to create a double stroller, adapting to your evolving family needs. It's a product that truly grows with you.
Why should you choose Bumprider?
Safety First: Our strollers are designed and rigorously tested to meet the highest safety standards. Your child's well-being is our top priority.
Universal Compatibility: Bumprider fits seamlessly with a wide range of stroller brands. Say goodbye to compatibility concerns – we've got you covered!
Easy Installation: Enjoy a hassle-free attachment mechanism that's user-friendly, making your life as a parent simpler and more convenient.